Harold Shipman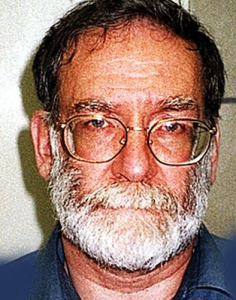 Born in January 1946, Harold Shipman was a British serial killer and former doctor. In March 1998, a worker at Frank Massey and Son's funeral parlour expressed some worries to Dr Linda Reynolds of the Brooke Surgery in Hyde. Based on these worries, Dr Reynolds approached coroner John Pollard to suggest Shipman was killing his patients, sharing her concerns over the number of deceased elderly patients requiring countersigned cremation forms.
The police were informed and an investigation proceeded, though no evidence was found and no charges were brought against Shipman. It was not until June 1998 that sufficient evidence arose. Shipman's final victim, Kathleen Grundy, was found dead in her home on June 24th, Shipman being the last person to see her alive. Police became increasingly suspicious when it was discovered that, in the deceased woman's will, a sum of £386,000 had been left to the doctor, the woman's children left unmentioned. Following this, Kathleen's body was exhumed and examined. Traces of diamorphine, also known as heroin, were found in her body.
With this evidence, Shipman was arrested. On 31 January 2000, Dr Harold Shipman was found guilty of 15 counts of murders and sentenced to life in prison. Later investigations uncovered further victims, and now over 200 murders have been positively linked to Shipman, though more are suspected. The majority of Shipman's victims, of which 80% were female, were older, with the youngest victim being 41-years-old. On 13 January 2004, Shipman hanged himself in his cell in Wakefield Prison, West Yorkshire.